Conquering Curvy: Things I Wish Fashion Magazines Would Stop Telling Me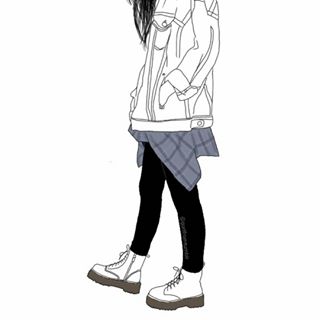 Hi there!
I'm back again with another Conquering Curvy post. This time though, instead of showing you some curvy friendly outfits, I am going to talk to you all about fashion magazines. Like most young women, I read a hell of a lot of fashion magazines. I've had subscriptions to Elle, Vogue, Company and I am partial to a free Stylist every now and again. I love them all from their thought-provoking features to their beauty tips and look books. However, one feature that seems to come up a little bit too much for my liking is the "how to dress for your body type". Well, I don't know about you but I am sick of it and I thought that the best way to vent out these frustrations would be to talk to you all about them.
1. A-Line skirts are your best friend.
Don't get me wrong I love a good button up a-line skirt, you know those super cute corduroy ones from Topshop or those pretty suede ones from H&M? However, I am not going to lie most a-line skirts, despite Vogue telling me otherwise, look awful on my hourglass figure. They inflate my hips by about 100% and are 9 times out of 10 ill fitting. If it fits my hips, it doesn't fit my waist. If it fits my waist, it doesn't fit my hips. So I'm sorry Vogue but no matter how much you tell me I look great in an a-line skirt I'm still now feeling it.
2. Cinch literally EVERYTHING in with a belt.
I for one don't even like belts that much. Especially those ones that are specifically for your waist with the horrible outdated elastic. Furthermore I don't think that everything needs to be cinched in. Dresses, trousers, skirts, shorts, culottes you name it, fashion mags tell you to belt it. I can't imagine anything worst than putting a belt with my favourite culottes. To be honest, for me at least, it completely depends on the fit of the piece. Nevertheless I will still kick this hourglass figure law to the curb.
3. NEVER wear baggy clothing.
Nothing and I mean nothing is going to stop me from wearing my over-sized t-shirt dresses. Not even Anna Wintour. I don't care if I should "emphasise my waist with a belt" or "avoid clothes that don't show off your figure". Ladies, if you have an hourglass figure I almost guarantee you that you can still rock that over-sized jumper and leggings combo. You'll look cute plus you'll be super comfy. Fashion magazines zero. Curvy girls comfort one.
4. You should only ever wear wrap dresses.
I get it, wrap dresses look amazing on everyone but why can't I wear anything else? Haven't you fashion magazines ever heard of a skater dress? Or a smock dress? Oh yeah you have, you've just condemned hourglass ladies for wearing them. Statements like "they don't flatter your figure" or "they don't emphasise the right part of you". The right part of me? Sorry, but all of me is the right part. If I look in the mirror and feel good about myself I don't care if I'm wearing a bodycon, maxi or swing dress, I'm going to go out and I'm going to kill it.
5. Don't add ANY detailed items of clothing into your wardrobe.
Why is this even a thing? According to most leading women's magazines if you have a bigger bust you should probably steer clear of ruffles, frills, gathering, sequins, glitter and basically anything that really brings an outfit to life. Their reasoning? Details such as this would draw too much attention to your bust. Now, you probably, like me, are seeing some contradictions here. Didn't they just tell me to show off my figure? Now they're telling me not to? Yep. If that's not proof enough of how frustrating these fashion tips are I don't know what is.
6. NEVER wear anything with a high neckline.
Apparently turtle necks aren't my friend either. Why? Pretty much the same reason as above. But you know what? I have a turtle neck body suit, various turtle neck crop tops and a turtle neck jumper. And you know what? I think I look pretty damn good in all of them. So fashion gods I am indeed guilty of disobeying this stupid law. Now, smite me down with your public humiliation and wardrobe malfunctions. Wait... I'm still here and looking good? Well, damn.
Just one last word for this rant- I promise! It doesn't matter if you favourite fashion magazine tells you that you can't wear what you want. You still should. If you feel good in it, you'll look good in it. Drops mic...