First Impression Fridays Featuring Urban Decay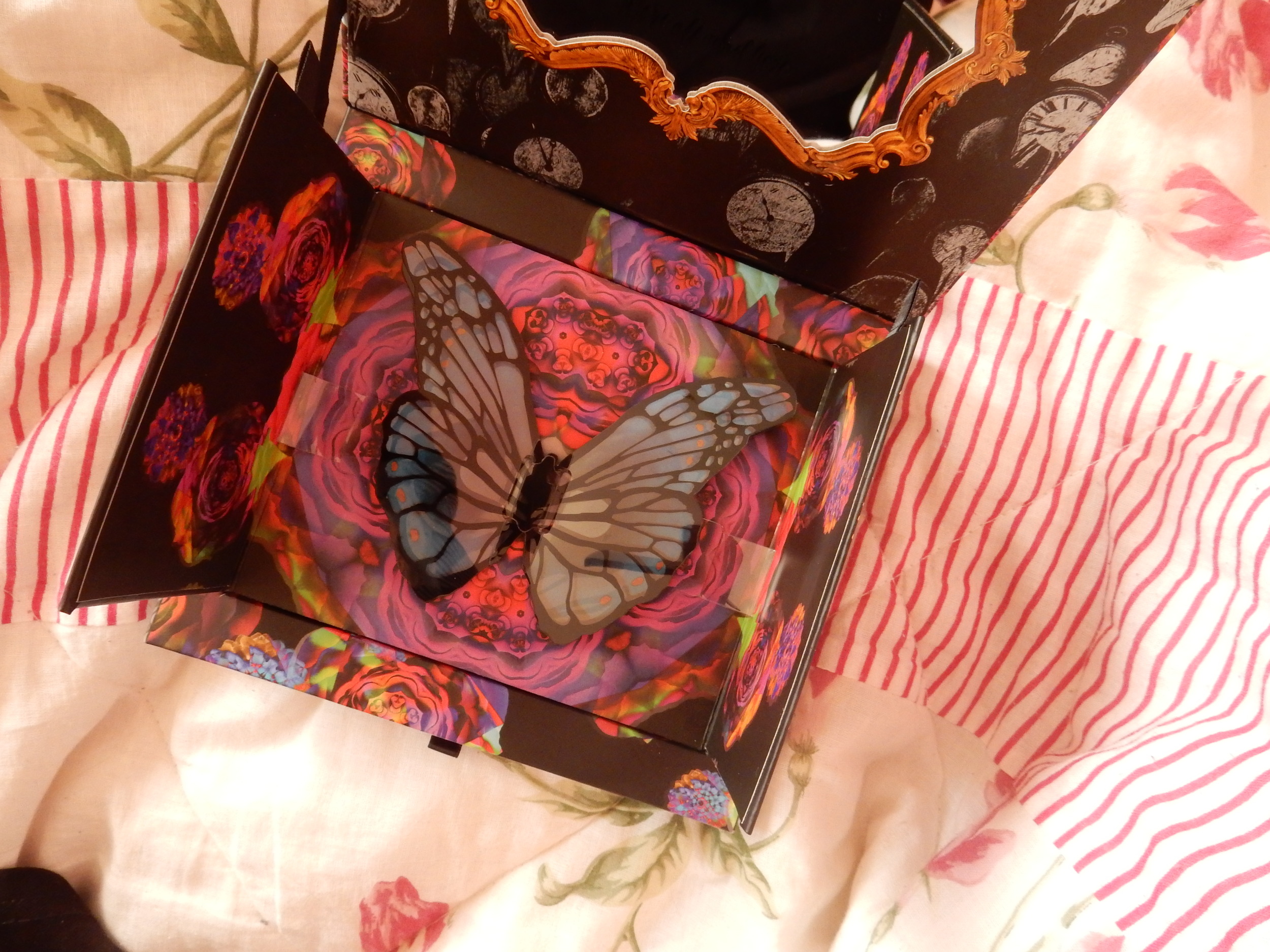 Hello there!
It's the last Friday of May so you probably know what that means; another first impression Friday! If you haven't already you can always have a look at my previous first impression Friday post here. Now, let's get on with the review.
I haven't purchased much this past month, mainly because I am in the process of saving up. However, I did purchase the limited edition Urban Decay X Alice in Wonderland eye-shadow palette. I have wanted this palette ever since I saw it advertised on Twitter about two months ago and I can tell you it really does live up to my expectations.
The first thing I noticed and absolutely fell in love with when I first saw this palette in person was the packaging. It is, without a doubt, absolutely stunning. It is both weird and wonderful, qualities I am sure Alice would approve of. The packaging really reflects the colours inside as well, with every shade present in the packaging it has a eye-shadow counterpart. A very smart and thoughtful design.
Once you open the palette you are met with a quote in a whimsical script. The quote reads "I'm not strange, weird, off nor crazy, my reality is just different from yours". If you've read through the original Alice in Wonderland book by Lewis Carroll then you'll know that this quote is a pinnacle part of the story.
The quote then opens out like a little door, to reveal a blue butterfly, who's wing spread out and pop up. The kaleidoscope background is a beautiful backdrop for Absolem. I know I've been talking alot about the packaging but if you are a huge Alice in Wonderland fan like me then you'll understand my obsession with it.
Just look at all of those gorgeous colours. I think I actually prefer this palette to the Gwen Stefani one also by Urban Decay. Mainly because, there are more colours and a wider range of colours. If you are ever only allowed one eye-shadow palette make it this one. It is so versatile, you could create a plethora of make-up looks. But what's the formula like? Well, it is Urban Decay so don't expect anything but the best. As always they are highly pigmented with incredible staying powder. I can't fault a thing.